Kasama Nichido Museum of Art:English
The special exhibition
Realistic Paintings, Now and Then
May 25 [Sat]- July 28 [Sun], 2019.
| | |
| --- | --- |
| Yoshimatsu GOSEDA, Dress for a Doll (1883) | Nobuyuki SHIMAMURA, Tai (2010) |
To portray a visible world can be considered as the starting point of painting. Then what make us depict our world and make us wish to see the portrayed world? It may be because the actions of "reproduction" themselves contain the immeasurable attractions.
We will introduce you the art works from modern to present Japan, using the term "realistic" as a key word to view through the exhibition. It was from the end of Edo to the beginning of Meiji period when the oil paints arrived to Japan and they made the vivid depictions possible. Then the painters sought after the original meanings of "reality" during the period before the war. Now the painters create the still lifes that look like the real things, the portraits that even express their body temperatures, and the landscapes like daydreams. We would be glad if you can explore the world of "realism" that was pursued by the painters of the times.
Yuichi TAKAHASHI, Honmoku Seashore (1877)
| | |
| --- | --- |
| Yuichi TAKAHASHI, Self-portrait with a Chonmage (1866-67) | Charles WIRGMAN, Picture of Lily (1878) |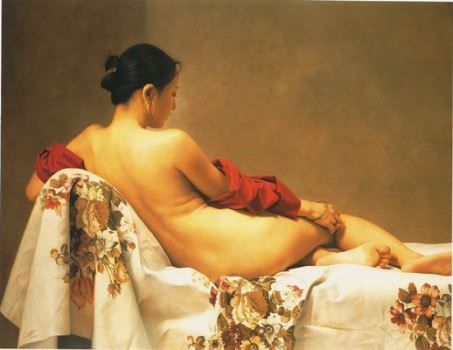 Sousuke MORIMOTO, Dozing Time (1984)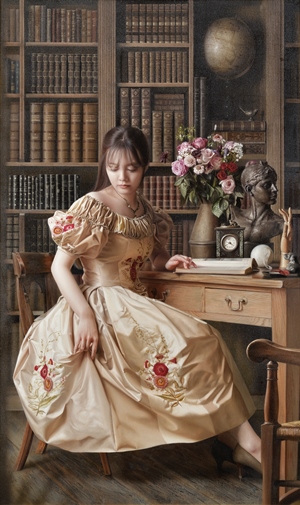 Hiroki YAMAMOTO, In the Forest of Noema (2019)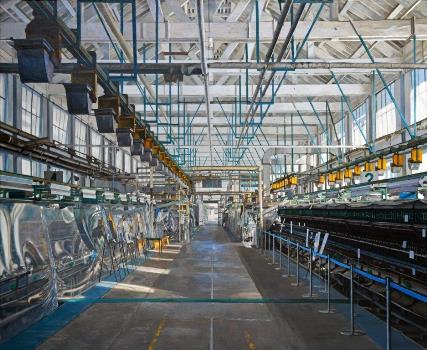 Daisuke HASHIMOTO, Reeling Factory
Exhibition
Realistic Paintings, Now and Then
Date
May 25 [Sat]- July 28 [Sun]
Place
Kasama Nichido Museum of Art
Hours
9:30-17:00 Tuesday-Sunday
Closed
Mondays (Exceptionally, the museum will be open on April 30 and May 6, and instead it will be closed on May 7, 2019)
Sponsored by
Ibaraki Prefecture/ Ibaraki Prefectural Board of Education/ City of Kasama / Kasama City Board of Education / NHK /Ibaraki Broadcast System / Asahi Shimbun, Mito Branch / Sankei Shimbun, Mito Branch / Tokyo Shimbun, Mito Branch / Mainichi Shimbun, Mito Branch / Yomiuri Shimbun, Mito Branch
Admissions
Adults 1000 yen/ Seniors 65+ 800 yen Collage/ High School Students 700 yen Junior High School/ Elementary School Students Free
(200 yen discount for each visitor in a group more than 20 people, 50% discount for the handicapped ID holders and their companion.)
Related Event
For Other Events during the Special Exhibition Each events requires admission fees.

Gallery Talks
March 23 [Sat] , June 15 [Sat], July 6 [Sat]
Gallery Talks will be around 30 minutes from 14:00

Petit Consert
1. Wind Quintet SORA
July 14 [Sun] 14:00-15:00

Event at the Shunpu Banrisou
Star Festival at the Shunpu Banrisou
June 23 [Sun] -July 7 [Sun]


For further enquiry about the exhibition, feel free to contact us. Kasama Nichido Museum of Art
Ibaraki, Kasama-city, Kasama 978-4
309-1611
TEL: (+81) 0296 (72) 2160 FAX: (+81) 0296 (72) 5655
E-mail: k-museum [at] nichido-museum.or.jp